The world's leading Thai restaurant operator forms new alliance with Nova FnB – a member of NovaGroup which is one of Vietnam's largest conglomerates – to establish a chain of dining destinations, starting with a flagship Mango Tree restaurant in Ho Chi Minh City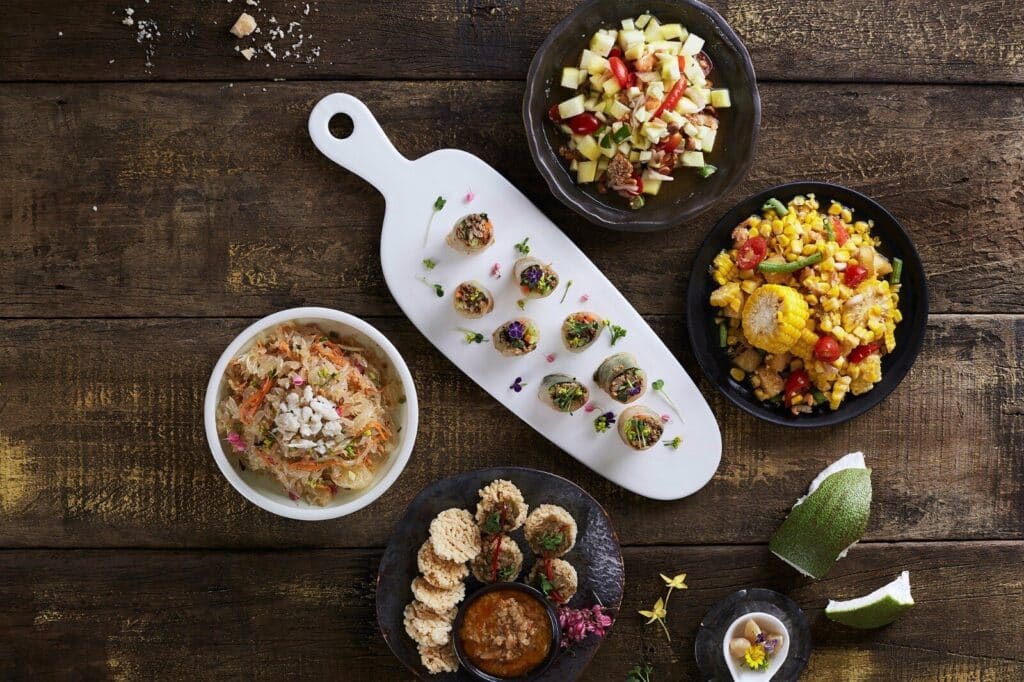 Mango Tree brings its stylish Thai culinary creations to South Vietnam in collaboration with Nova F&B
BANGKOK, THAILAND – Leading Thai restaurant operator Mango Tree Worldwide has inked an historic partnership deal with Nova FnB – a member of NovaGroup which is one of Vietnam's leading multi-industry conglomerate, in a collaboration that will bring one of the world's most recognised Thai culinary brands to Vietnam in 2021.
Though Mango Tree is no stranger to Vietnam, having operated its COCA restaurant Suki Hot Pot concept in the country for the past decade, bringing its flagship brand to the country with Nova FnB marks a significant moment for the dynamic culinary outfit and signals its intentions for growth in the market.
"We are very excited about our new partnership with NovaGroup in general and Nova FnB in particular in Vietnam. We have been planning to enter the market for some time, but we needed to wait until we found the right partner. As one of Vietnam's top conglomerates, Nova Group provides the solid foundations and local expertise that will enable us to expand across southern Vietnam. We look forward to introducing a new era of Thai gastronomy to Vietnam, starting with our new flagship restaurant in Ho Chi Minh City," said Trevor MacKenzie, Global Managing Director of Mango Tree Worldwide.
The launch the top-tier Mango Tree restaurant is scheduled for Q3 2021 and will see the company open its flagship brand in a prestigious location in downtown Ho Chi Minh City. Set in a renovated colonial-style property with high ceilings and elegant interiors, the landmark restaurant will seat up to 160 guests in a choice of indoor areas, bar lounge, and two private rooms for special occasions. With a design concept that draws on elements of Vietnam's rich cultural heritage, this is set to become a destination-of-choice for Vietnam's new generation of young and affluent urban professionals.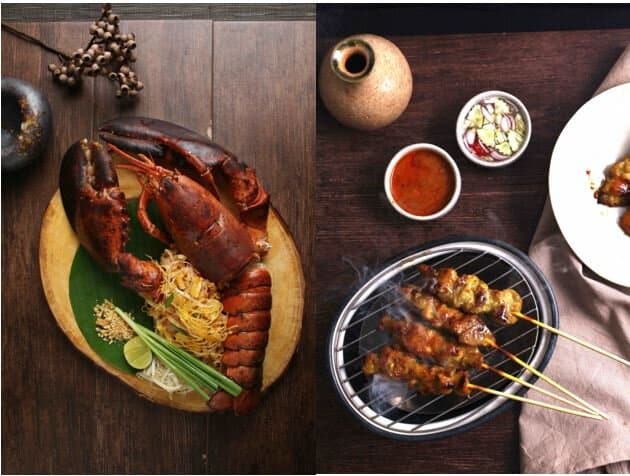 Authentic, elegant and high-quality ingredients define Mango Tree's Thai food menus
In elegant and leafy surroundings, guests will be able to savour authentic and creative Thai cuisine, expertly crafted by Mango Tree-trained Thai chefs using the finest ingredients, including fresh seafood, premium meats, organic herbs and local spices. The lunch and dinner menus will comprise a collection of vibrant salads and starters, wok-fried specialties, aromatic curries and delicious tropical desserts, while the hip bar will serve a selection of cool beverages and handcrafted cocktails – ideal for after-work drinks.
Vietnam has emerged as one of the world's most dynamic countries, with a large, youthful population and rising affluence. It achieved economic growth of 2.9% in 2020 – one of the world's strongest performances in a challenging year. This prosperity creates outstanding opportunities for a forward-thinking international restaurant operator such as Mango Tree, which caters to the new generation of consumers in Vietnam, who are well-travelled and appreciate exceptional Thai cuisine, delivered in experiential settings.
Following the launch of Mango Tree's inaugural restaurant in Ho Chi Minh City, the partners plan to open additional eateries all across Vietnam, integrated into Nova Group's prestigious real estate developments, under a diverse collection of brands. Mango Tree Bangkok Eatery and Mango Tree Café outlets will be suitable for lifestyle malls, while Mango Tree Kitchens fit locations with high footfall.
"We want to grow quickly and make our presence known. Our restaurants in Vietnam will showcase key elements such as outdoor space, natural greenery and upmarket interiors, to create an inviting ambience for modern Vietnamese diners," Mr. MacKenzie added.
NovaGroup is one of the biggest conglomerates in Vietnam, with a diverse ecosystem that covers a wide range of industries, from real estate, hospitality and F&B to education, agriculture, vaccine and many more. Within the group, Nova FnB manages several well-known food & beverage brands, with a vision of bringing unique, multi-cultural culinary experiences to domestic and international customers through diverse chains of restaurants and coffee shops.
This makes it Nova FnB perfect partner for Mango Tree Worldwide, which is striding confidently towards its target of operating 100 outlets worldwide by 2025.