World's leading Thai restaurant operator expands its partnership with 1957 & Co. to introduce new full-service Mango Tree restaurants and casual Mango Tree Kitchens to a series of key destinations nationwide, including Beijing, Shanghai and Guangzhou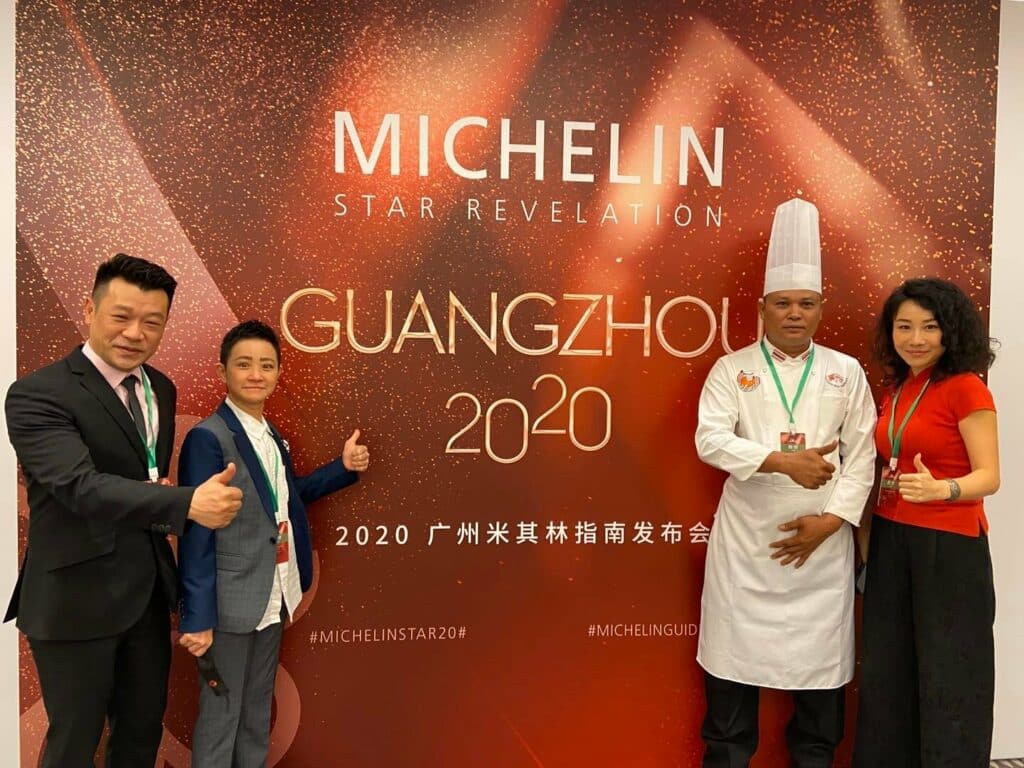 BANGKOK, THAILAND – Mango Tree Worldwide, the world's leading Thai restaurant operator, has revealed plans to expand its portfolio of restaurants in China this year, with the launch of up to seven new locations nationwide, including flagship dining destinations and casual café concepts in key cities and major airports.
As the world's most populous country and second largest global economy, China is an important market for Mango Tree. Thai culture and cuisine have become hugely popular among Chinese consumers in recent years; almost 11 million Chinese travellers visited Thailand in 2019, and an increasing number are now seeking authentic, high-quality Thai cuisine when they return to their home cities.
To cater for this rising demand, Mango Tree intends to boost its collection of restaurants in China by 67% in 2021, from 7 locations today to 14 by the end of the year. It will achieve this in partnership with 1957 & Co. (Hospitality) Limited, its long-standing partner in the country. Led by Mr. Paul Kwok, Executive Director & Chief Executive Officer, the company now has nine Mango Tree-branded restaurants in China, including three locations in Hong Kong, two in Guangzhou, one in Qingdao and most recently, one in Shenzhen. All of these outlets have become extremely popular with diners in their respective markets, winning multiple awards including a Michelin Plate for two years running in Guangzhou.
Mango Tree's Chinese expansion strategy will be ramped up in the second and third quarters of 2021, with the scheduled opening of four new dining destinations in China's largest cities, and two additional airport locations. New flagship venues are expected to make their debuts in Beijing and Shanghai, with attractive upmarket restaurants, bars and lounges in the downtown locations. In Guangzhou, the company plans to complement its existing upscale Mango Tree restaurants with two Mango Tree Kitchens. These café-style outlets will cater to local residents who want delicious and healthy Thai cuisine conveniently located in their local shopping mall.
Finally, the group is seeking to launch two additional airport locations in China, as it caters to travellers on-the-go. Mango Tree already operates at Bangkok's Suvarnabhumi and Singapore's Changi international airports, as well as at major railway terminals across Japan's major cities such as like Tokyo Station, Shinjuku and Osaka Stations It intends to build upon this successful strategy in the coming years with a series of convenient "kitchen outlets and/or grab & go kiosks at China's busiest transport hubs, as travel starts to resume after all the disruption caused by COVID-19.
"China has a huge amount potential for our diverse collection of brands, especially in the country's most populous cities. Our mission is to introduce our high-quality, healthy and authentic Thai cuisine to Chinese consumers, wherever and however they choose to dine. In partnership with 1957 & Co, we have accelerated our growth in China in recent years with new landmark locations in major metropolises – most recently Shenzhen. 2021 will be a milestone year for Mango Tree in China, as we identify the best locations for our brands to open in Beijing and Shanghai – whether it is a Mango Tree restaurant in the heart of a tier one city, or a Mango Tree Kitchen in a popular shopping area or transport terminal," said Trevor MacKenzie, Global Managing Director of Mango Tree Worldwide.
"We are fortunate to have such a strong, stable and forward-thinking partner in the 1957 & Co. I have been working with Paul Kwok since 2007 when he helped us open our first flagship store in Dubai, and his subsequent move to Hong Kong created the vision to bring Thai cuisine to China. Paul is an exceptional F&B operator and we have been very pleased with the performance of his restaurants, his understanding of our brand and willingness to uphold the high standards that our customers around the world have come to know and love," Mr. MacKenzie added.
Mango Tree Worldwide's expansion strategy in China forms part of broader target of operating 100 outlets worldwide by 2025.