Successful franchisor of Mango Tree, COCA Restaurants and Yenly Yours continues to roll out its leading Thai culinary brands around the world with approximately 25 new outlets this year, a significant increase from 2021, including new flagship restaurants, cool café concepts and many new locations worldwide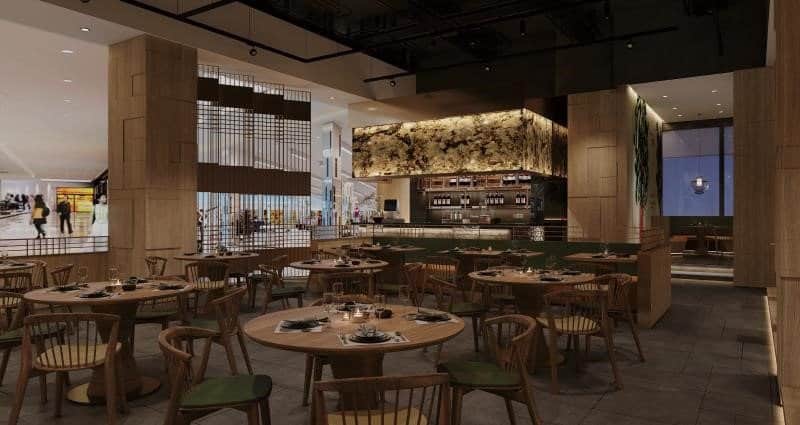 BANGKOK, THAILAND – Exquisine Global, the international ambassador of Thai cuisine and successful franchisor of Mango Tree, COCA Restaurants and Yenly Yours around the world, has revealed plans to ramp up its operations in 2022 with a significant increase in new openings compared to 2021.

Last year, despite the pandemic disrupting life and travel, Exquisine Global continued to roll out its Thai culinary brands internationally, with 10 new outlets in four countries: China, Japan, Philippines and Vietnam. It also celebrated a series of impressive accolades, including a prestigious Michelin Plate for Mango Tree Guangzhou, a Thai Specialty Chef Award for Mango Tree Thai Bistro Dubai, and Thai Select Awards for Mango Tree Guangzhou and Mango Tree Manila. Perhaps most importantly, it formed a ground-breaking partnership with Yenly Yours to develop this tropical dessert brand across Asia Pacific.

Now, Exquisine Global has unveiled plans to accelerate its expansion in 2022. The next 12 months of growth will see the launch of at least 25 new culinary outlets in approximately 10 countries and territories, including many of the world's most dynamic cities, covering six of its industry-leading brands.

This roll-out has already commenced with the opening of an upscale Mango Tree restaurant at City of Dreams Manila, the spectacular integrated resort in the Philippines. This will be followed by Vietnam's inaugural Mango Tree Bangkok Eatery in the vibrant resort of Mui Ne, and new Mango Tree Cafés in North Edsa, Manila, and an as-yet-unrevealed location in Japan.
Moving into Q2, Exquisine Global is anticipating the launch of one or two new Mango Tree outlets in Dubai and a new flagship Mango Tree restaurant in Hong Kong, perfectly positioned in Causeway Bay. A Mango Tree Kitchen will arrive in Tokyo, a Mango Tree Café will start serving passengers at Guangzhou East Station, and a second COCA Restaurant will arrive in Kuala Lumpur. The spotlight will also shine on Vietnam, as the company prepares to unveil a new flagship COCA Restaurant in Hanoi or Ho Chi Minh City (to be confirmed, with the second city to follow in Q4), and the country's first Yenly Yours outlet in March in Hanoi, as this fresh concept continues to grow rapidly.

Exquisine Global will reach more major milestones with negotiations underway for the first Mango Tree in Oman and Malaysia's inaugural Yenly Yours, to be located in Kuala Lumpur. Mango Tree Cafés will also be opened in the major Asian metropolises of Tokyo and Guangzhou, and a COCA Restaurant will be introduced to Putrajaya, Malaysia's administrative capital city.

Finally, the company is aiming to end the year on a high with a series of landmark openings in Q4; negotiations are nearing completion for its inaugural outlets Saudi Arabia and Australia. Vietnam will continue to be a key focus market as Yenly Yours comes to Ho Chi Minh City, and the second COCA Restaurant arrives in Hanoi or Ho Chi Minh City. A new flagship Mango Tree is also in the pipeline along with several other outlets, following the success of its first two Mango Tree Bangkok Eateries. Two final openings are in the pipeline for Q4, details of which will be announced at a later date.

"2021 was a highly successful year for Exquisine Global, as we increased our footprint, won multiple awards and signed an agreement with Yenly Yours to introduce yet another exceptional Thai brand to international diners. But this is just the start; with approximately 25 new openings expected in 2022, including flagship restaurants and our first locations in new markets such as Australia and Oman, we will continue to bring fine flavours and fantastic experiences to our customers. As a proud ambassador of Thai cuisine, Exquisine Global will continue to fly the flag for Thailand all around the world," said Trevor MacKenzie, Managing Director of Exquisine Global.

In 2021, flagship Mango Tree Restaurants were opened in Beijing and Shanghai, Mango Tree Bangkok Eatery and Mango Tree Café outlets were unveiled in Manila, Tokyo, Kamakura, Shanghai and Ho Chi Minh City, and a new COCA Restaurant outlet debuted in Hanoi. This means that Exquisine Global now operates more than 71 dining destinations and is striding confidently towards its target of operating 100 outlets worldwide.