Restaurant group expands popular suki hot pot concept to include a wider range of authentic Thai and Cantonese dishes, with plenty of sharing plates for social dining
For Immediate Release
7 October 2019
BANGKOK, THAILAND: COCA Restaurant, the innovative Asian dining chain, has created an enticing new menu for its diners in Malaysia, featuring a wider selection of original and authentic flavours from Thailand with added influence from Hong Kong and beyond.

The brand's signature suki hotpot has been popular in Malaysia for over 20 years, but the new menu, to be launched in October 2019, will reflect COCA's fresh brand concept with an expanded selection of pan-Asian dishes. This is expected to appeal to modern millennial trends, including healthy cuisine and social, home-style dining.

The group's expert chefs have revealed an extensive selection of mouth-watering menu items, ranging from small plates to soups, sharing platters and sides, and of course a series of hotpot sets that feature the finest quality meats and most succulent seafood at an affordable price. Whichever guests choose, they can rest assured that it will be prepared to-order with low levels of starch, oil and sugar.

Diners can start their meal with Chef's Pitaya's crab cakes, which use high-quality crab meat and a special house-made curry mayo. Other tapas-style small plates include signature fish cakes, tom yum chicken wings, COCA chicken parcels and a unique crispy durian seafood roll. Guests can also savour a true taste of Thailand with four varieties of som tum (papaya salad) and two types of yum woon sen (seafood noodle salad).

Tom yum is perhaps Thailand's most famous dish, and COCA's chefs have celebrated this culinary classic with their own sensational sour and spicy soup, which can be ordered with either prawns or chicken. Other Thai classics include gaeng pa (jungle curry) seafood and stir-fried red curry, while the crab in yellow curry sauce (selection of whole mud crab or crab meat) is a real show-stopper.

COCA understands that Asian mealtimes should be sociable occasions, so the new menu introduces a series of options that are perfect for sharing. The seafood basket for example, comes packed with delicacies such as mud crab, tiger prawns, New Zealand mussels and squid, all covered in Cajun spices and seasoning, and the whole sea bass can be either steamed or deep-fried in aromatic Asian styles.

For a truly interactive dining experience, the hotpot sets allow diners to choose from mixed meats, seafood or premium beef, with handmade noodles, crisp vegetables and more, cooked at the table in fragrant soups, including tom yum, gaeng som (southern-style Assam pedas), coconut chicken broth, and for spice lovers, the Sichuan mala soup.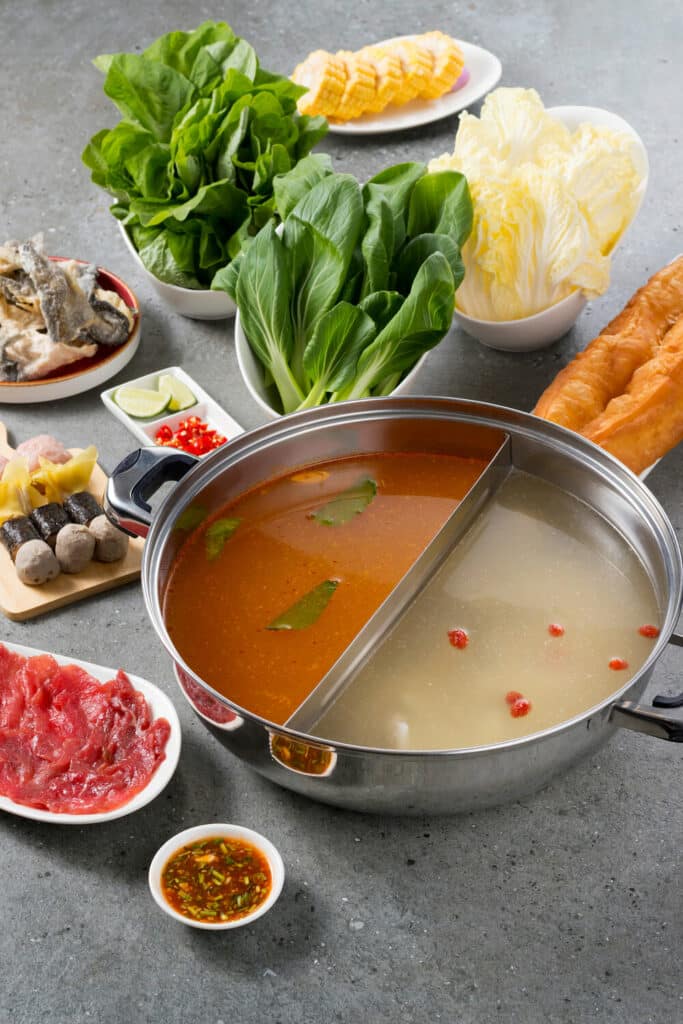 Each course can be accompanied with specialty drinks, such as Thai iced tea and lemongrass infusion which is made fresh in-house, plus fruit blends, tropical juices, Chinese teas, international beers and more. And of course, no meal at COCA would be complete without dessert, which includes Chatuchak ice cream from Thailand's most famous weekend market, plus mango sticky rice, gula Melaka sago, giant patangko and much more.

"COCA is well known and loved in Malaysia for pioneering the suki hotpot concept. Tastes evolve however, and we understand that our guests now desire different dining experiences, including authentic cuisine that is prepared in a health-conscious manner, while retaining COCA's social atmosphere. Our new menu will allow guests to unwind with their friends and loved ones, whist enjoying with fresh and tasty food prepared by expert chefs in a vibrant atmosphere," said Trevor MacKenzie, Managing Director of COCA and Mango Tree Restaurants Worldwide.

COCA returned to Malaysia in 2018 with the launch of a new restaurant in the Bangsar Shopping Center (BSC), an upmarket lifestyle mall in one of Kuala Lumpur. Seating approximately 100 guests, the restaurant attracts groups of friends, young families and executives who desire contemporary cuisine in a lively setting. It also features a private meeting room which is perfect for business lunches and company events.

COCA will now start to expand this concept across Malaysia with more restaurants and a range of different brands expected to be rolled out from 2020 onwards.
For further information and high-resolution photography, please contact:

Trevor MacKenzie
Managing Director
COCA and Mango Tree Restaurants Worldwide
Tel: +668 1550 3150
E-mail: trevor@exquisinethai.com
Website: www.exquisinethai.com


Notes to Editors

COCA Restaurants are a contemporary Thai, Chinese and hotpot (suki) concept. The group's heritage dates back to 1957, when Khun Srichai Phanphensophon opened the first COCA restaurant in Surawong, launching the suki trend in Thailand. Since then COCA Restaurants has pioneered a premium shared dining experience in Asia with over 30 restaurants across the region, featuring healthy menus of carefully selected high quality meats, seafood and vegetables. The group's entrepreneurial spirit continued when the group's CEO and celebrity chef Pitaya Phanphensophon, Srichai's son, opened the first Mango Tree restaurant, a Thai focused brand, in the heart of Bangkok in 1994. Today, Mango Tree and COCA Restaurants Worldwide operates more than 70 restaurants and cafes in 15 countries in Asia, the Middle East, and the USA.